Click the arrows to see more installation pictures.
Vehicle: 1996 Ford Explorer
Owner: Benjamin Barch
Power:
RMS: 3,060watts
Peak: 6,920watts
Speakers:
Subs: (4) Infinity Kappa Perfect 12.1 12"
Front's: (4) Polk db6500 6 1/2" Components
Rear's: (2) Polk 2 way 6x8
Rear's: (2) Kenwood 3 way 6x8
Amps:
(2) Sony Xplod 2150 (Front door speakers)
(1) Sony Xplod XM475GSX (Rear speakers)
(4) Sony Xplod XM2200GTX (Each Sub)
Special Parts:
Computer customized to playback music.
Optima yellowtop battery
25 Farad capacitor
XM Radio
200 Amp Alternator

Comments:
This is the second stereo installation I have put in this vehicle. I basically just wanted something that would get as loud as I like to crank it up sometimes. So I set out to put lots of speakers and lots of amplifiers in this one. It only sounds just OK for clarity, but it is freaking loud. My friend Darryl and my dog Taz helped out with install that took us 2 and a half weeks.
This is version 1 before it was ripped out to begin version 2.
The version 1 screen and buttons before they were ripped out.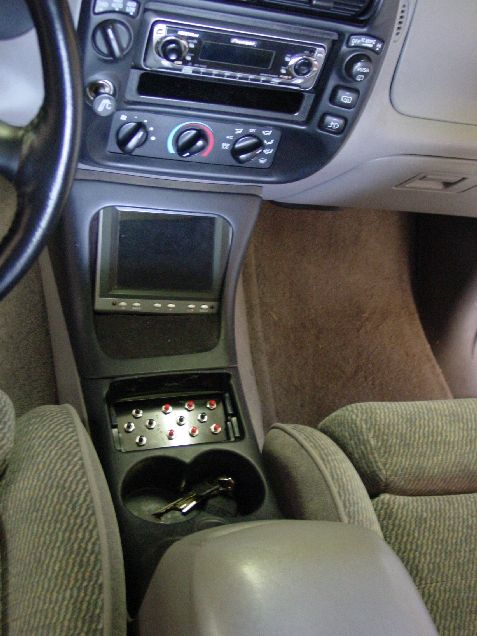 The back end before it was ripped out.
The door panels coming off.
The back end ripped out.
Trying to decide how the 7 amplifiers are going in...
Maybe like this?
All Sony Xplod amps.
Running new wires and figuring out what version 1 wires to keep.