This install was done in Aug of 2003. It was my friends car and this is what the install looked like.
This is his custom box for a pair of 10 inch JBL Subs
Another look at the box.
The original stereo in the dash before it was pulled out.
After the original stereo was out and the new one will be ready to go in soon.
The huge wiring harness for the new stereo on top of the sub box after it was carpeted.
The wiring harness getting prepped.
The massive 10 inch JBL's.
The subs are in the box!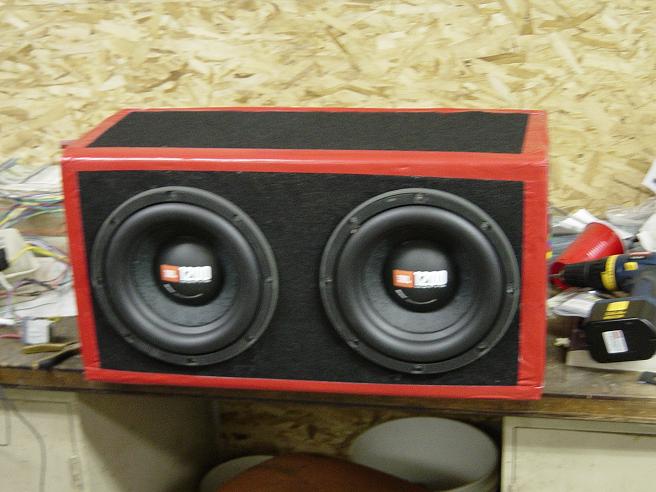 The 6 1/2 inch compnenets need to have a custom wood adapter to fit where the 5x7's were.
Here is one of the side trunk boxes to hold the amp. A fan was installed to make sure the amp had enough cooling.
The back side of the amp box help the 1 Farad capacitor.
I don't know what this picture is.
The new stereo installed in the dash and the dash all put back together.
The new stereo with it's touch screen popped out.
The new stereo turned on and working great.
The left amp box installed.
The right sub box installed.
The dual 10 inch subs installed.